PROVIDING 5 STAR LEGAL SERVICES FOR OHIO INJURY VICTIMS
Ohio Personal Injury FAQs
Commonly Asked Personal Injury Questions
If you've been injured due to the other party's negligence, you may be entitled to compensation through a personal injury claim. At Joseph Law Group, our personal injury attorneys are solely focused on recovering compensation for injured victims, which means we know everything there is to know about Ohio personal injury claims. Below, we'll answer some of your frequently asked questions regarding personal injury. To learn more, give us a call at (216) 522-1600 for a free case evaluation today.
What is Personal Injury?
Personal injury law protects people who have suffered mental and physical injuries as a result of someone else's carelessness or negligent actions. Listed below are common types of personal injury claims that our law firm handles:
Car Accident Claim
If you or a loved one has been injured in a car accident, you need the skilled Cleveland car accident lawyers at Joseph Law Group to handle your case. We have handled thousands of successful personal injury cases for our clients all across Ohio.
Other Motor Vehicle Accident Claims
Motor vehicle accidents are among the most common personal injury cases in the U.S. Such a claim may include a:
Car or truck accident
Bus accident
Serious and Catastrophic Injury Claim
Serious and catastrophic injuries are basically injuries that cause long-term, permanent damage. Not only does the victim suffer long-term due to being severely injured, but so do the friends and relatives that have to care for them. As such, a number of people involved typically suffer physically, mentally, and financially and should be properly compensated for all of these losses and damages.
Industrial Accident Claim
Industrial accidents are common among construction workers and those who consistently work around heavy machinery. These types of workplace injuries can be the result of unsafe working conditions, coworker negligence, or just pure accidents. Whatever the situation may be, you need a Cleveland industrial accident injury lawyer on your side.
Premises Liability Claim
Every property owner owes a specific duty of care to anyone who steps foot on their property. If someone suffers an injury due to the property owner's breached duty of care, they may face an Ohio premises liability claim.
Dog Bite Injury Claim
According to Ohio dog bite laws, an injured victims can sue dog owners if:
The dog's actions caused the injury;
The victim wasn't trespassing or attempting to trespass on personal property at the time of the attack;
And the victim wasn't angering the dog through abusive or teasing behaviors.
Workplace Injury Claim
Unfortunately, in far too many workplace injury cases, insurance companies or employers will dispute a workers' compensation claim, award an insufficient amount of compensation, or even delay someone's compensation and the settlement process as a whole. That's when a Cleveland workers' compensation attorney from our firm can help.
Medical Malpractice Claim
Medical mistakes can result in life-threatening consequences, lifelong disability, and expensive medical malpractice lawsuits. At Joseph Law Group, our Cleveland medical malpractice lawyers have handled multiple types of medical negligence incidents and are prepared to handle yours, as well.
Wrongful Death Claim
Wrongful death cases arise when a person suffers a severe personal injury due to someone else's negligence that ultimately leads to their death. While our Cleveland wrongful death attorneys can't undo the lasting grief you suffer, we can ensure that you're appropriately compensated for your financial losses.
The Cleveland personal injury attorneys at Joseph Law Group are passionate about fighting for fair compensation for all injury victims. We have a vast range of legal resources available to assist clients with any and all types of personal injury cases all across the state of Ohio. Give our skilled Ohio lawyers a call and we'll start investigating your personal injury claim today.
Do I Need A Personal Injury Attorney?
If you have been injured by someone else's neglect or wrongful actions, an experienced personal injury lawyer from Joseph Law Group can investigate and represent your claim. Though the law allows for you to pursue compensation on your own, having an experienced professional helps to ensure the success of your claim and a fair settlement or court award. A knowledgeable personal injury attorney from our firm can guide you through the complicated legal process and serve as your voice, leaving you free to concentrate on recovering from your injury or loss.
What Should I Look For When Selecting a Personal Injury Lawyer?
Before hiring a lawyer, the client should learn about the law firm's reputation and credentials. Ask questions about the lawyer's education, training, and legal experience. Find out if the lawyer has handled cases similar to yours. Make sure you understand how you will be expected to pay the law firm's fees and costs. What would happen if your case is not won? Who will do the work on your case and what will be expected from you? Certainly, you should feel comfortable with your attorney and his or her staff. The attorney-client relationship you are about to embark upon should involve mutual respect, trust, and confidence.
Why Should I Choose The Joseph Law Group to Represent Me?
At Joseph Law Group, we are well-versed in all personal injury and wrongful death claims and have an advanced track record to back us up. We have founded our organization on compassion for our clients and remain current in a dynamic legal climate. By design, our offices have chosen attorneys and staff that have a passion for justice and meeting all clients' legal needs. Our attorneys have decades of combined experience and training in negotiating settlements of these types of claims. We also know how to deal with the insurance companies (both your own and the at-fault party's health insurance company and auto insurance company), and we know how gather evidence to present your claim in order to obtain maximum value. Even more importantly, our attorneys are trained trial lawyers and have built a reputation of trying cases before a jury in the event that your claim does not settle. Often, the real threat of putting your case before a jury of peers by experienced trial lawyers is enough to make the difference of your case settling or not.
How Do I Know If I Have A Personal Injury Case?
First, you must have suffered damages or an injury to your person. Second, you should consider whether your injury was someone else's fault. It is not always necessary to have a physical injury to bring a personal injury claim. Some personal injury claims could be based on a variety of nonphysical losses or harms. In the case of an assault, for example, you do not need to show that a person's action caused you actual, physical harm, but only that you expected some harm to come to you. You also may have a case if someone attacked your reputation, invaded your privacy, or inflicted emotional distress upon you. The attorneys at our firm are expertly trained and, after consultation, can assess if you have a personal injury case.
How Soon After I Am Injured Do I Have To File A Lawsuit?
Every state has certain time limits called "statutes of limitations" which govern the amount of time you have to file a personal injury lawsuit. In some states, you may have as little as one year to file a lawsuit arising out of an automobile accident. If you miss the deadline for filing your case, you may lose your legal right to recover damages for your injury. Consequently, it is important to talk with a lawyer as soon as possible after you suffer or discover an injury, death, or loss.
The statute of limitations in Ohio depends on the type of case you are dealing with. Under Ohio law, most personal injury cases have a two-year statute of limitations. However, medical malpractice claims are handled differently, and thus, have a one-year statute. If you have any questions about the timeframe of your particular situation, please contact one of the personal injury attorneys with the Joseph Law Group today.
What are My Rights in a Personal Injury Case?
As a citizen of the state of Ohio, you have the right to have a personal injury attorney represent you in a court of law. You also have the right to be appropriately compensated for injuries sustained as a result of the negligence of another. This includes the right to seek compensation for past and future medical expenses, past and future pain and suffering, emotional distress, past and future loss of enjoyment of life due to the inability to perform daily activities as well as past and future loss of income. Joseph Law Group is here to thoroughly explain all of your legal rights as a victim.
What Should I Do If I Am Injured In An Accident?
If you are injured in an accident, the most important thing you can do is collect and keep any available evidence that might show what happened. Obtain the names, addresses, and phone numbers of both the at-fault party as well as any witnesses, take photographs, and make a journal of exactly what happened. This evidence can be crucial to presenting your case. Police reports, medical records, business records, or other information can also be useful. If you need medical attention, make arrangements to get treatment as soon as possible. Make sure to tell your health care provider how you were injured. You should also consider consulting with an attorney as soon as possible to help preserve any evidence and present your case.
How Much is My Personal Injury Case Worth?
Believe it or not, there is not an exact formula for determining what your personal injury settlement is worth. Every accident and injury is different. Case value can depend on the manner in which you were injured or the extent of your injuries or impairment, degree of pain and suffering, amount of past and future lost wages, and medical expenses. Only after a complete investigation can we assess the compensation that you may be due and assign a monetary value to your case. The team at our law firm reviews each unique case to determine its reasonable value. If the defendant's insurance company is not willing to pay that reasonable amount, we will confidently take your case to trial and expertly present it to a jury of your peers. You should be skeptical of anyone who gives you a value of your case before all information is considered and especially before you are completely healed or have finished medical treatment.
What Damages Am I Entitled To in a Personal Injury Case?
Depending on the extent of their injury, accident victims are entitled to certain damages following an accident caused by someone else's negligence. The other person's insurance coverage may be required to pay for any of the following:
Medical bills
Physical therapy
Property damage
Lost income
Lost earning capacity
Permanent disfigurement or disability
Pain and suffering
Mental distress
Loss of consortium
Loss of guardianship
Loss of companionship
And more
What is a Contingency Basis?
A contingency fee is essentially an attorney fee. When a law firm works on a contingency basis, this means they only receive compensation if they are able to receive a fair settlement on behalf of an injured person. Typically, this is a percentage of the settlement or court award won. The contingency fee basis can be further explained during your free consultation with an attorney at Joseph Law Group.
Contact a Cleveland Personal Injury Lawyer at Joseph Law Group Today
If you believe that your injuries and financial losses were caused by negligence, the attorneys at Joseph Law Group can help. We will represent you and your best interests and work to recover the compensation you deserve from the negligent party. We never recover a fee unless we are successful in helping you recover compensation. To learn more about your legal options, call (216) 522-1600 or contact us online to schedule a free consultation. We represent personal injury clients throughout Ohio and will travel to meet with you at a convenient location.


INJURED?
INSURANCE
WON'T PAY?
Let us help.
Our attorneys have a
presence all over Ohio
and will come to you.
Greater Cleveland

216-522-1600
Youngstown/Akron

330-797-0481
Southeast Ohio

740-212-8180
Columbus

614-591-3670
Toledo

419-273-0380
Cincinnati

513-880-0325
Each case brings a unique set of facts and circumstances and as such results may vary. The Law Offices of Joseph T. Joseph Jr., LLC, will seek the maximum compensation possible in yours and in every case.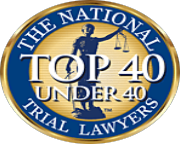 HEADQUARTERS

3690 Orange Place - Suite 175
Beachwood, Ohio 44122
Toll-free | 866-522-1402
Greater Cleveland | 216-522-1600
Youngstown/Akron | 330-797-0481
Southeast Ohio | 740-212-8180
Columbus | 614-591-3670
Toledo | 419-273-0380
Cincinnati | 513-880-0325