PROVIDING 5 STAR LEGAL SERVICES FOR OHIO INJURY VICTIMS
Videos
Get to know Joe while he provides you with important information
YOU DESERVE TO HAVE YOUR QUESTIONS ANSWERED PROMPTLY.
One of the biggest complaints in the law profession is client phone calls not being returned. Attorney Joseph T. Joseph Jr. outlines the importance of getting back to clients within a reasonable timeframe
THE IMPORTANCE OF KNOWING YOUR LAWYER.
As the profession has changed over the years, lawyers specialize in a particular area of law. Attorney Joseph T. Joseph Jr. discusses why it's important for a client to know a lawyer before engaging their services.
MISCONCEPTIONS ABOUT PERSONAL INJURY CLAIMS
Attorney Joseph T. Joseph Jr. dispels the misconceptions behind personal injury claims and how lawyers can protect an injured victim's rights.
INTERSTATE TRAVEL RISKS ABOUND
As summer travel season kicks into high gear, so does the risk of an accident. Attorney Joseph T. Joseph Jr. outlines the law behind interstate accidents, and what body governs a claim.
WHAT AM I ENTITLED TO IN A PERSONAL INJURY SETTLEMENT?
In theory, a personal injury statement is supposed to make you whole again. Attorney Joseph T. Joseph Jr. discusses what an injured victim is entitled to, and how a personal injury lawyer acts as your advocate.
WHAT SHOULD I DO AFTER BEING INJURED IN A CAR ACCIDENT?
Cleveland personal injury attorney Joseph T. Joseph, Jr. says the very first thing you should do when in a car accident is to be mindful of your personal safety.
WHEN DOES A STATUTE OF LIMITATIONS BEGIN AND END?
Atty. Joseph T. Joseph Jr. discusses how a statute of limitations timeframe can affect a personal injury claim.
WHAT IS A STATUTE OF LIMITATIONS?
Atty. Joseph T. Joseph Jr. explains a statute of limitations and the importance of hiring an experienced attorney for your negligent claim.
WHAT IS THE STATUTE OF LIMITATIONS IN OHIO?
Atty. Joseph T. Joseph Jr. discusses the statute of limitation time limits in the state of Ohio, and when the clock starts.
DISCOVERY RULE CAN EXTEND STATUTE OF LIMITATIONS
A statute of limitations can sometimes be extended, especially when the Discovery Rule comes into play. Atty. Joseph T. Joseph Jr. examines what this rule means in medical malpractice cases.
CORONAVIRUS (COVID-19) UPDATE
As the COVID-19 situation continues to evolve, it is important to remember law firms are considered essential businesses and we will remain OPEN. We are also now offering FREE, ONLINE VIRTUAL CONSULTATIONS and making arrangements to conduct many transactions electronically.
In addition, we can assist you in finding the medical care you need. Our law firm works with a wide network of Physicians, Chiropractors and Physical Therapists across Ohio and can assist in helping you find a facility that works for you!
Allow us to help you with your personal injury claim by calling: 216-522-1600.
MY FAVORITE VACATION SPOTS
I do love to travel. It's important to see the world and two of my favorite vacation spots here in the U.S. are Naples, Florida and the New England area. In recent years we've visited Boston and went up to Acadia National Park in Maine. The views there are like from a movie set.
CARE AND COMPASSION ARE DEEP-ROOTED FAMILY VALUES
It's hard to fight for people and do what I do as a personal injury attorney if you're not compassionate, sympathetic and caring. Treat others how you want to be treated. Those are the types of values that I grew up with in Youngstown, Ohio that came from my parents and make me who I am today.
FIRST BIG WIN
"Going to trial is much like gameday." In this Get 2 Know Joe segment, learn how Joe's experience playing sports translated into his first big courtroom win.
WE'RE A FAMILY-RUN BUSINESS WHO TREATS CLIENTS LIKE ONE OF OUR OWN
Working with Cleveland personal injury lawyer Joseph T. Joseph is like working with family … literally. It's a family environment at The Offices of Joseph T. Joseph. Joe's wife, Jen, works side-by-side with him. His father helps out. His daughter does administrative work on occasion. His associate attorney Edward Manuel works alongside his wife, as well. When you're a client of Joseph T. Joseph you're always treated like family, because that's our philosophy on how we represent injured victims.
HAIR
Joe brushes off attempts at sharing hair-care tips and instead attributes his wavy locks to good genes.
YOUNGSTOWN PIZZA
"There's just no pizza in the world like there is in Youngstown, Ohio."
Joe shares some of his favorite go-to Italian dishes growing up, and what pizza place he has to visit when he's in town.
A UNIQUE NAME
With the name Joseph T. Joseph Jr., there's bound to be some interesting stories. Joe shares the history behind his name and a funny tale from grade school.
CHOOSING A CAREER IN PERSONAL INJURY LAW
Why personal injury law? Nobody is immune to being involved in an accident, says Attorney Joseph T. Joseph. Learn more about Joe's path to becoming a personal injury lawyer, and his compassion to help those in need.
Dealing with Insurance Companies
DO THIS, NOT THAT WHEN THE OPPOSING INSURANCE COMPANY CALLS AFTER AN ACCIDENT
When you're a victim in a motor vehicle accident, dealing with the party-at-fault's insurance company can be a difficult, time-consuming process.
Cleveland personal injury attorney Joseph T. Joseph, Jr. says that a phone call is among the first things the injured victim should expect within a day or two of the accident.
HIRING AN EXPERIENCED ATTORNEY TO REPRESENT YOU IS KEY
When someone has been injured in a motor vehicle accident or an incident such as a slip-and-fall accident or workplace injury, Attorney Joseph T. Joseph Jr. believes it's in their best interest to speak with an attorney.
DON'T GO AGAINST THE ADVERSE INSURANCE COMPANY ALONE
An injured victim can choose to deal directly with an insurance company to resolve their claim, but that puts you at a much greater disadvantage.
A FINE LINE IN MEDICAL MALPRACTICE CASES.
There's a fine line between when malpractice occurred or the harm is an accepted complication. Attorney Joseph T. Joseph Jr. outlines the difficulty in finding where the line lies.
GETTING A SECOND OPINION IS WISE FOR MEDICAL MALPRACTICE CLAIMS
If an individual suspects they have a medical negligence claim, it's wise to get a second opinion. Attorney Joseph T. Joseph Jr. explains the importance of this in a medical malpractice case.
HOW DO I KNOW IF I HAVE A MEDICAL MALPRACTICE CLAIM?
When analyzing a possible medical malpractice claim, Attorney Joseph T. Joseph Jr. first looks to see if an individual suffered a significant injury or harm.
PERSONAL INJURY ATTORNEYS ARE AMBULANCE CHASERS.
Throughout his law career, Attorney Joseph T. Joseph Jr. has heard many derogatory comments about lawyers – especially the term "ambulance chaser." Looking to dispel the ambulance chaser moniker, Joseph says his supplying information to injured victims is a consumer rights issue.
CLAIMANTS ARE JUST OUT TO MAKE A DOLLAR.
When hurt due to someone else's negligence, an injured victim just wants what is right and fair. Most victims don't want to sue anyone in the first place. Once they do, they can feel victimized a second time because of the way they're treated by the insurance company.
THE INSURANCE COMPANY WILL LOOK OUT FOR YOUR INTERESTS.
One of the biggest myths about personal injury claims is that an insurance company will take care of an injured victim, says Cleveland personal injury attorney Joseph T. Joseph Jr.
SUCCESSFUL CLIENT-LAWYER RELATIONSHIPS RELY ON INTEGRITY.
If an injured victim feels their lawyer has been unethical or violated a rule of professional conduct, Attorney Joseph T. Joseph Jr. discusses how a client can break the relationship and go elsewhere.
ETHICAL RED FLAGS BY YOUR LAWYER.
Attorney Joseph T. Joseph Jr. outlines three common acts of personal injury attorneys that may be considered ethical violations or conflict with the best interest of the client.
TAWANDA FROM SHAKER HEIGHTS — THE INSURANCE COMPANY RUNAROUND ENDED WHEN ATTY. JOSEPH GOT INVOLVED.
Tawanda was injured in an auto accident, and soon after faced a common scenario — the insurance companies involved moved slowly and gave her the runaround. She turned to Personal Injury Attorney Joe Joseph, who assured her "I'll handle it." She said once he got involved he went full force against the insurance companies. "He went up and above for me. And he treated me like family."
CLIENT TESTIMONIAL CARL FROM S. AMHERST
Carl was severely injured in an motor vehicle accident through no fault of his own, and was referred to Cleveland auto accident attorney Joseph T. Joseph for resolution. Attorney Joseph and his staff fought the insurance company and ultimately earned a significant settlement for Carl.
CLIENT TESTIMONIAL: BONNIE 
What do satisfied clients have to say about the Law Offices of Joseph T. Joseph Jr.?
For Bonnie, Joe's sense of compassion convinced her she was in good hands.
Serving You And Your Family
Our personal injury lawyers will evaluate your claim, determine your rights and pursue compensation and justice. If you believe you have a medical malpractice claim, contact us immediately. We never collect a fee unless you recover compensation. Call our medical malpractice attorneys at 866-522-1402 to schedule a free initial consultation at our Cleveland or Youngstown offices. We proudly assist injury victims throughout Ohio.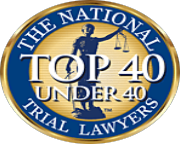 HEADQUARTERS

3690 Orange Place - Suite 175
Beachwood, Ohio 44122
Toll-free | 866-522-1402
Greater Cleveland | 216-522-1600
Youngstown/Akron | 330-797-0481
Southeast Ohio | 740-212-8180
Columbus | 614-591-3670
Toledo | 419-273-0380
Cincinnati | 513-880-0325