PROVIDING 5 STAR LEGAL SERVICES FOR OHIO INJURY VICTIMS
Practice Areas
Top Rated Attorney in Ohio
The Law Offices of Joseph T. Joseph Jr. is an Ohio personal injury law firm with an established track record of helping people get the compensation they need to recover and move forward after an accident or injury. Passionate about seeking justice for clients, our personal injury attorneys in Cleveland, Ohio are here to guide you through every step of the legal process.
Serving You And Your Family
Our personal injury lawyers will evaluate your claim, determine your rights and pursue compensation and justice. If you believe you have a medical malpractice claim, contact us immediately. We never collect a fee unless you recover compensation. Call our medical malpractice attorneys at 866-522-1402 to schedule a free initial consultation at our Cleveland or Youngstown offices. We proudly assist injury victims throughout Ohio.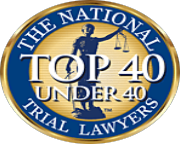 HEADQUARTERS

3690 Orange Place - Suite 175
Beachwood, Ohio 44122
Toll-free | 866-522-1402
Greater Cleveland | 216-522-1600
Youngstown/Akron | 330-797-0481
Southeast Ohio | 740-212-8180
Columbus | 614-591-3670
Toledo | 419-273-0380
Cincinnati | 513-880-0325