PROVIDING 5 STAR LEGAL SERVICES FOR OHIO INJURY VICTIMS
Motor Vehicle Accident Lawyer Helping Injured Victims in Beachwood, Ohio since 2003
Assisting Those Injured Due To The Negligence Of Others
A serious injury can devastate your life and leave you in constant pain, unable to work and facing mounting medical bills. If you believe that negligence played a role in causing or contributing to your injuries, it is important to explore your legal options. Contact our Cleveland personal injury attorneys today.
Our 5 Star Approach
At Joseph Law Group, we are dedicated to vigorously protecting the rights and interests of those who have been hurt due to another party's negligence or recklessness. Our success is driven by our five-star approach in seeking justice for the injured.
Joseph Law Group

is an Ohio personal injury law firm with an established track record of helping people get the compensation they need to recover and move forward after an accident or injury. Passionate about seeking justice for clients, our personal injury attorneys in Cleveland, Ohio are here to guide you through every step of the legal process.
A Commitment To Clients And Excellence
Since its inception in 2003, Joseph Law Group has distinguished itself as one of Ohio's premier personal injury law firms. Our Cleveland personal injury lawyers, organization and wealth of resources place us in a unique position to support each of our cases with a superior level of investment and service.
A commitment to clients is our top priority. We embrace the opportunity to introduce our firm to you and pledge to manage your case with the same level of care and expertise that has improved the lives of thousands of clients over the years.
While you can't turn back the clock and avoid your accident or erase a tragedy, you can make decisions today that will positively affect the course of your claim and your life. Injuries that seem to come out of nowhere can be the most emotionally and financially devastating. When you experience these setbacks, it is normal to feel overwhelmed and uncertain about what course to follow. The personal injury attorneys at the Joseph Law Group have the knowledge and experience to help personal injury victims regain control over their lives and health and restore their dignity.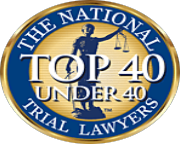 HEADQUARTERS

3690 Orange Place - Suite 175
Beachwood, Ohio 44122
Toll-free | 866-522-1402
Greater Cleveland | 216-522-1600
Youngstown/Akron | 330-797-0481
Southeast Ohio | 740-212-8180
Columbus | 614-591-3670
Toledo | 419-273-0380
Cincinnati | 513-880-0325