PROVIDING 5 STAR LEGAL SERVICES FOR OHIO INJURY VICTIMS
Cleveland Premises Liability Lawyer
Top Ohio Premises Liability Attorney
Experienced Premises Liability Attorney in Cleveland, OH
When you are out running errands, visiting shops, walking down the sidewalk, or staying at a resort, hotel, or even just a friend's house, you expect that property owners will take the necessary steps to ensure their premises is safe and free of hazards. In fact, more than just a general expectation, property owners are actually required by law to provide a hazard-free environment for potential patrons or visitors. In the case that there are possible dangers, clear warnings must be posted around the premises to notify guests of these particular dangers.
When property owners are negligent, people can sustain injuries in any number of ways. If this happens to you, you have the right to seek compensation for your injuries. Our Cleveland premises liability attorneys at Joseph Law Group can help you do just that. We apply our vast legal experience and knowledge to hold negligent property owners accountable for your injuries and any damages that ensue.
What is Premises Liability?
When an individual gets hurt while on someone else's property, the person injured may bring what is called a premises liability lawsuit. Of course, there is much more to it than that, but the general 'premise' is that a property owner of any kind, whether it be a business or a homeowner, owes a certain responsibility to whoever may step foot on their land. It is similar to how in an Ohio medical malpractice case, medical providers owe a certain "duty of care" to their patients.
Thus, a premises liability case may arise if someone ends up sustaining a personal injury on this person's property due to a dangerous condition of some sort and the property owner did not take the proper precautions to protect against such an injury.
Property Owners' Responsibilities in Ohio
As we briefly mentioned above, a property owner of any kind has a duty to use reasonable care to prevent another individual from sustaining a personal injury on their premises. That means, in order to avoid liability, both private property and public property owners should take the proper precautions to keep their property in a reasonably safe condition. This may include installing locked gates around a swimming pool, providing adequate lighting in a parking lot, or posting caution signs warning of a recent spill.
However, while a property owner should always warn visitors of hidden hazards, open and obvious dangers do not always need to be addressed. An open and obvious danger might include something like a sidewalk curb. This is something that a reasonable person should notice without additional warning, and thus, is a common defense in many claims.
Additionally, a property owner in Ohio is not responsible for any harm caused to a trespasser that they were unaware was on their land. If they are aware of the trespassertrespasser, they must warn them of potential dangers and promptly ask them to leave. If the tresspasser is still injured after a warning and a request to leave, the property owner is no longer responsible for any damages that may result.
Common Premises Liability Claims
The majority of premises liability claims are a matter of slips and falls, and thus, may alternatively be called a "slip and fall" lawsuit. Each Cleveland premises liability lawyer from our law firm understands the intricacies involved in Ohio slip-and-fall claims and have helped many clients recover compensation for their injuries and financial losses. Common types of property defects that contribute to slip-and-fall accidents include:
Uneven or broken steps
Broken or missing handrails
Spills and wet floors
Cracks and holes in pavement
Poor lighting
Loose carpeting
Weak and collapsing structures
Of course, these are not the only types of premises liability claims. There are several other circumstances in which legal action may arise. For example, other types of claims may include:
Swimming pool accidents – This includes accidents occurring in a public pool or a residential property.
Dog bite injuries – Dog owners are responsible for having their pets on a leash in public and properly fenced in at home. If the dog is inherently aggressive, signs should be posted on the property that indicates this.
Inadequate security – Assault injuries sustained by another person may also hold property owners accountable in some situations. Adequate security measures include things like proper lighting in parking lots, warning signs, and even security guards, in some cases.
Nursing home abuse – Elder abuse in nursing homes can come in many different forms. Some of the most common types of elder abuse include physical abuse, emotional abuse, sexual abuse, financial abuse, and neglect.
Even when you act with a reasonable degree of safety, certain factors (or a lack of certain factors) can cause dangerous property conditions and result in serious and catastrophic injuries. These accidents may lead to anything from abrasions or bruises to much more severe injuries, such as broken bones, paralysis, and in some cases, even wrongful death in Cleveland.
How to Prove Premises Liability
Like most personal injury claims, a premises liability lawsuit is based on negligent actions. That means, in order for an injured person to bring legal action against the premises owner, they must be able to prove that person's negligence. Once the plaintiff establishes negligence, they must further prove that it directly led to their serious injuries.
To break it down even further, each point listed below must be met when pursuing compensation for a premises liability claim in Ohio:
1.) The defendant (property owner) owed you a duty.
2.) The defendant breached the duty that was owed to you.
3.) You received injuries, losses, and/or damages.
4.) The defendant's breach of duty directly caused your injuries, losses, and/or damages.
Why You Need a Cleveland Premises Liability Attorney
It is important that those who've experienced injuries on another person's property obtain the help of a Cleveland premises liability lawyer like those at Joseph Law Group. Remember that your premises liability case hinges on proving the defendant's negligence existed in the first place. This can be hard to do without the skill and legal knowledge of an experienced attorney.
Your Cleveland premises liability attorney will help you explore all of your legal options while ensuring that the responsible party is held accountable and you receive full compensation for any harm resulting from their negligent actions.
Call The Cleveland Premises Liability Lawyers at Joseph Law Group Today
If you or someone in your family has been injured due to the negligence of another, you need to know your legal rights. The best way to remain informed of your rights and to achieve fair compensation for your injuries is to hire an experienced premises liability law firm in the Cleveland area. Luckily, our Cleveland premises liability lawyers at Joseph Law Group have handled their fair share of premises liability cases, so they know just what it takes to achieve a favorable outcome for your case.
To schedule a free consultation or to establish a formal attorney-client relationship and get straight to work on your case, call the dedicated Cleveland OH personal injury lawyers at Joseph Law Group today. You can reach us by calling (216) 522-1600 or by completing our online submission form below. We look forward to working with you.
PERSONAL INJURY ATTORNEYS ARE AMBULANCE CHASERS.
Throughout his law career, Attorney Joseph T. Joseph Jr. has heard many derogatory comments about lawyers – especially the term "ambulance chaser." Looking to dispel the ambulance chaser moniker, Joseph says his supplying information to injured victims is a consumer rights issue.
CLAIMANTS ARE JUST OUT TO MAKE A DOLLAR.
When hurt due to someone else's negligence, an injured victim just wants what is right and fair. Most victims don't want to sue anyone in the first place. Once they do, they can feel victimized a second time because of the way they're treated by the insurance company.
THE INSURANCE COMPANY WILL LOOK OUT FOR YOUR INTERESTS.
One of the biggest myths about personal injury claims is that an insurance company will take care of an injured victim, says Cleveland personal injury attorney Joseph T. Joseph Jr.
Investigating Your Case And Fighting For You
If you have been injured on someone else's property, contact our office today. Call us at 866-522-1402 to speak with a personal injury lawyer. Our Cleveland slip and fall accident attorneys will evaluate your case, investigate the incident and seek compensation for medical expenses, loss of income, pain and suffering, and mental anguish. All initial consultations are free, and we do not collect a fee unless you recover compensation for your injuries and losses. We serve injury victims throughout Ohio.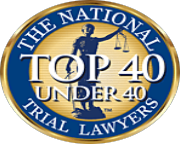 HEADQUARTERS

3690 Orange Place - Suite 175
Beachwood, Ohio 44122
Toll-free | 866-522-1402
Greater Cleveland | 216-522-1600
Youngstown/Akron | 330-797-0481
Southeast Ohio | 740-212-8180
Columbus | 614-591-3670
Toledo | 419-273-0380
Cincinnati | 513-880-0325