PROVIDING 5 STAR LEGAL SERVICES FOR OHIO INJURY VICTIMS
Cleveland Spinal Cord Injury Attorney
Ohio Attorneys for Victims of Spinal Cord Injuries
Spinal cord damage can completely change your life. Even with insurance, a devastating injury can lead to financial ruin. Lost wages, medical expenses, and a sudden disability can leave you with more questions than answers. If you or someone you love has been involved in an accident that resulted in spinal cord injuries, our law firm can help.
A Cleveland spinal cord injury attorney at Joseph Law Group can help support you through this difficult process. Call us at (216) 522-1600 to schedule your free case evaluation today.
What is a Spinal Cord Injury?
A spinal cord injury is a serious injury. There's a reason that people say the 'backbone' is the most important part of the whole operation. Your spinal cord is made up of nerve tissue that runs from your brain down to your sacrum. The brain and the spinal cord make up the central nervous system, which controls much of your body's automatic processes. 
Spine injuries can damage the nerves within the spinal cord and cause paralysis, loss of motor control, and even death. 
In some cases, spinal cord injuries can get progressively worse, especially without immediate treatment. If you have reason to believe that you or a loved one has an injured spinal cord, you should seek medical attention immediately.
Symptoms of Spinal Cord Injury
The symptoms of a spinal cord injury depend on the level and severity of the injury. The symptoms can even come and go or appear days after the accident. After any kind of accident, you should get a thorough medical exam to rule out any injuries. Forgoing a medical exam after an accident can result in you losing some rights during a spinal cord injury lawsuit. Symptoms of a spinal cord injury can include:
Difficulty breathing
Weakness in the limbs
Loss of movement or sensation
Muscle spasms
Pain or pressure in the back, neck, or head
Loss of balance
Paralysis
Loss of bladder or bowel control
Loss of sexual function
The severity of the symptoms can depend on the severity of the injury. If you have any doubt about whether you are suffering from a spinal injury, getting a medical examination is the best step forward. If the medical exam reveals a serious spinal injury, contact the spinal cord injury lawyers at Joseph Law Group immediately.
Types of Spinal Cord Injuries
Medical providers classify spinal cord injuries in two different ways: by the location of the injury and the severity of the injury. The location of the injury focuses on where the injury occurred along the spinal column. In most cases, the higher the injury, the higher the loss of function. 
Injuries along the lower spine affect the lower body. Spinal cord injury victims can lose sensation in one or both legs. This is known as paraplegia. Triplegia can also occur with lower back injuries. This involves paralysis in both legs and one arm. Higher spinal cord injuries, depending on the severity of the injury, can cause quadriplegia, which is the loss of sensation from the neck down. This can be the result of injuries to the upper back and cervical spine. 
The severity of the injury has a major impact on the chances of recovery. Spinal injuries can be complete, incomplete (partial), or contusions.
Complete Spinal Cord Injury
A complete spinal cord injury means there is a complete loss of communication between the brain and the area below the injury. A complete injury results in the total loss of function and sensation. It is often impossible to recover from a complete spinal injury. The accident victim can attend physical therapy to learn to live with their injury, but the focus is on learning new ways to be mobile instead of regaining sensation.
Partial Spinal Cord Injury
A partial spinal cord injury is often called an incomplete injury. A partial spinal cord injury means that there is still some communication between the brain and the spinal cord below the injury. These types of injuries can result in a partial loss of sensation or function in one or both sides of the body. In many cases, loss of function immediately after an accident can be attributed to swelling. As the swelling goes down, people often have increased sensation and movement. 
Recovery from a partial spinal cord injury is possible, but the recovery often takes years of physical therapy and sometimes extensive surgery. Only in rare cases do accident victims see a complete recovery.
Spinal Contusion/Nerve Damage
A spinal contusion usually stems from some type of trauma to the spine. Contusions are the medical term for bruises, but spinal cord bruising is much more serious than a bruise on your leg. Once the nerve pathways in the spinal cord are damaged, they cannot regenerate. This means that nerve damage in the spine is permanent. Spinal contusions can cause intense pain, loss of bladder and bowel control, and even blood pressure issues.
How Do Spinal Cord Injuries Occur?
Medical mistakes, car accidents, defective products, and more can all cause severe spinal injuries. You can trust that the attorneys at Joseph Law Group have seen it all. Below, we've outlined the most common causes of spinal cord injuries.
Motor Vehicle Accidents
Car accidents are the most common cause of spinal cord injuries, coming in at just under 40% of cases. Pedestrians and motorcyclists are at an increased risk of injury due to the lack of protection, but big truck wrecks can also cause severe injuries to any driver.
Medical Malpractice
The spinal cord is made of very delicate nerves that communicate between your brain and other parts of your body. A slight slip of the hand during a surgical procedure can result in a spinal cord injury. Your medical care provider can also cause anesthesia errors that result in spinal cord injuries. 
Medical malpractice law often has more stringent requirements than other areas of personal injury law, so it's important to work with a qualified team of Ohio medical malpractice attorneys. Fortunately, medical malpractice is just one of Joseph Law Group's many personal injury practice areas.
Workplace Accidents
Accidents in the workplace are often covered by workers' compensation, but this compensation often only covers a fraction of the true cost of your injury. In Ohio, it's common to file a worker's compensation claim and file a personal injury lawsuit against the negligent party at the same time, under the right circumstances. The experienced attorneys at Joseph Law Group can assist you in determining the best course of action after a workplace accident, as well as the best ways to pursue your claims.
Slip and Fall Accidents
Falls account for just over 32% of spinal cord injuries. Property owners have a responsibility to keep their homes or businesses safe for their customers and invited guests under Ohio's premises liability laws. Failure to follow safety standards can result in a serious slip and fall accident.
Slip and fall accidents are frequently seen at nursing homes as well. A large number of slip and fall incidents in nursing homes can actually be a sign of nursing home abuse or neglect.
Product Defects
During a car accident, defective products in the car can contribute to severe injuries. For example, unsafe tires and faulty brakes are notorious for causing serious automobile accidents.
Acts of Violence
Gunshot wounds and stab wounds are also common causes of spinal cord damage, accounting for 14% of spinal cord injuries every year.
Life for Spinal Cord Injury Victims
After a serious spinal cord injury, life as you know it can change in an instant. Accident victims can experience a loss of motor and sensory function, a loss of mobility, and a loss of control of bodily functions. All of this can result in severe emotional and psychological trauma. The recovery process for a spinal cord injury depends on the location and severity of the injury. In many cases, a full recovery is simply not possible. Many spinal cord injury victims spend a period of time in a rehabilitation center and even more time in physical therapy. These costs can add up quickly. 
The financial damages of a spinal cord injury can be extensive. In addition to lost wages and hospital bills, accident victims often have to retrofit their homes and vehicles to be handicap accessible. The national average is $6,000 to remodel a home for accessible features, but depending on the amount of work, this cost can quickly grow to upwards of $50,000. This burden is simply too much to bear for someone who is trying to recover and likely now does not have a source of income.
How a Spinal Cord Injury Attorney Can Help
If someone else's negligence caused your spinal cord injury, you shouldn't have to foot the bill for their mistakes. A Cleveland spinal cord injury lawyer can take over the gritty details of the case while you focus on healing. Your attorney can help you prove negligence, file the claim within the legal deadline, and recover compensation for your injuries.
Proving Negligence
After a devastating accident, it can be difficult to know what information or evidence you need for a spinal cord injury claim. This is where the experienced spinal cord injury lawyers at Joseph Law Group can help. It's our job to run around town and gather all the evidence we need; it's your job to listen to your doctor so you can make the quickest recovery possible. 
Our attorneys have the knowledge and resources necessary to pursue compensation in even the most complex spinal cord injury cases. We also have extensive experience in personal injury law, which means we can tackle the most difficult part of your case: proving negligence. To prove legal negligence, you and your legal team must demonstrate four elements:
Duty. You have to prove that the person who caused your accident owed you some duty of care. Doctors have to follow a standard of care with their patients. Other drivers on the road have a duty to follow the law and drive safely.
Breach of duty. The duty has to be breached by the negligent party. Among other things, this can include running a red light, driving erratically, or doctors overlooking patient allergies.
Causation. You must be able to prove that the breach of duty caused your injury.
Damages. The injury has to have caused financial losses, or damages.
In addition to proving these legal elements, you have to bring a claim forward within a certain time frame to be eligible for compensation.
Ohio Statute of Limitations
For most personal injury cases, Ohio's statute of limitations is two years from the date of the injury. This means that victims of a personal injury have only two years to bring forth a lawsuit to recover compensation for their injuries. If this deadline expires before a claim is filed, then the victim is barred from recovering compensation for their injuries.
Compensation for Spinal Cord Injuries
Being permanently injured after an accident can cost more than you may think. At Joseph Law Group, our attorneys fight to recover compensation for all of the following:
Medical bills, including future care and treatment
Lost wages
Loss in earning potential
Permanent disability
Home and vehicle renovations
Pain and suffering
Loss of enjoyment in life
Loss of consortium
And more
Spinal Cord Injury Attorneys in Cleveland, OH
If you or a loved one has sustained a spinal cord injury at the hands of another, you have legal options available. These injuries often leave victims with hundreds of thousands of dollars in medical debt, lost wages, and home renovations. Not only that, but a spine injury can change your life completely, and the negligent parties should be held responsible. The Cleveland spinal cord injury attorneys at Joseph Law Group can fight aggressively for fair compensation while you heal. 
Joseph Law Group has been helping injured victims across the Cleveland area for nearly two decades. You can trust our team to handle your spinal cord injury case with honesty and integrity. We take a five star approach to every case, and we can help you recover maximum compensation for your injuries. Call us today to schedule a free consultation at (216) 522-1600.
Employing Teamwork And Personal Attention
If you or a loved one is seriously injured or killed in an accident, we will fight to achieve the best possible outcome on your behalf. Call 866-522-1402 or contact us online to speak with an experienced personal injury attorney. We offer free initial consultations and never charge a fee unless we are successful in helping you recover compensation. We proudly advocate for injury victims throughout Ohio.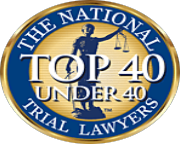 HEADQUARTERS

3690 Orange Place - Suite 175
Beachwood, Ohio 44122
Toll-free | 866-522-1402
Greater Cleveland | 216-522-1600
Youngstown/Akron | 330-797-0481
Southeast Ohio | 740-212-8180
Columbus | 614-591-3670
Toledo | 419-273-0380
Cincinnati | 513-880-0325