PROVIDING 5 STAR LEGAL SERVICES FOR OHIO INJURY VICTIMS
Testimonials
Comments below  are from some of our clients on our service and our approach. 
We are thankful for the opportunity to represent you in your time of need.
The Law Offices of Joseph T. Joseph Jr., LLC, has helped thousands of clients whose lives have been affected by a traumatic injury or a wrongful death of a loved one. Here is just a sample of what our clients have to say about us:
"I would like to take the time to thank all of you for your hard work and effort in finally bringing closure to this matter and settling my accident claim. You have all worked so diligently and hard and I do appreciate it. I will definitely recommend your law firm to my family and friends."
Kindest Regards
"In the year 2006, I was involved in an automobile accident. Four broken ribs led to a case of pneumonia, which led to an abscess on my left lung. The abscess turned into a hole. I had surgery to remove that area of the lung and spent 1 ½ years recovering, but working.
I received several letters from different law firms, and I chose to retain The Law Offices of Joseph T. Joseph Jr. This was one of the best decisions I've made in my life! I was 45 years of age at the time of the accident. This was a life-changing event for me and now I had to put my faith in Joe and his staff to look after my best interest. I communicated with his paralegal on most occasions; Any questions that I had were answered immediately or within a day or two, if research was needed. Hallie was great and she expressed concern for any issues that I had.
The final outcome was a settlement in my favor for $230,000.00; you can't go wrong with this firm!!"
"I was in a rear-end automobile collision in September of 2006 while I stopped at a red light. There was not a lot of damage to my vehicle, but I sustained a facet nerve neck injury. After almost 2 years of treatment, The Law Offices of Joseph T. Joseph Jr. helped me achieve a fair settlement. Joseph and his team were truly efficient and helpful in attaining results without a trial!"
"My daughter and I were in a car accident while sitting at a red light when we were rear-ended. A friend referred me to The Law Offices of Joseph T. Joseph Jr. His team immediately began to work on my case. Once my lawyers went to work on my case, my car was repaired and I soon got a great Christmas present with a quick settlement on my injury claim. Great customer service down to the receptionist!"
"I was injured in an auto accident. At this time I became a client of Mr. Joseph. When we won, I had gone from a client to a friend for life. Joe and his staff worked very hard and tirelessly on my case. Never once was I put off or talked down to. They fought like a family member for me. Every question I had, every concern was politely and timely answered. These people really do care!"
"Working with Joe Joseph was amazing. He worked hard for me. I went through a traumatic experience, and he was there to assure me and hold my hand all the way. When I called him and explained my injuries to him, he was at my house the next day, showing compassion and concern. I felt right away that I was in good hands. I felt like he was someone I could trust and someone who would work hard for me handling my case. And Joe did all of those things."
"Joe's staff totally reflect the sensitivity and attention to detail that defines Joe's practice of law. Joe moved ahead with precision and was able to thwart the ridiculous attempts of the insurance company as he reached a fair and reasonable settlement. In a heartbeat, I would recommend the services of Attorney Joseph."
TAWANDA FROM SHAKER HEIGHTS — THE INSURANCE COMPANY RUNAROUND ENDED WHEN ATTY. JOSEPH GOT INVOLVED.
Tawanda was injured in an auto accident, and soon after faced a common scenario — the insurance companies involved moved slowly and gave her the runaround. She turned to Personal Injury Attorney Joe Joseph, who assured her "I'll handle it." She said once he got involved he went full force against the insurance companies. "He went up and above for me. And he treated me like family."
CLIENT TESTIMONIAL CARL FROM S. AMHERST
Carl was severely injured in an motor vehicle accident through no fault of his own, and was referred to Cleveland auto accident attorney Joseph T. Joseph for resolution. Attorney Joseph and his staff fought the insurance company and ultimately earned a significant settlement for Carl.
CLIENT TESTIMONIAL: BONNIE 
What do satisfied clients have to say about the Law Offices of Joseph T. Joseph Jr.?
For Bonnie, Joe's sense of compassion convinced her she was in good hands.
Each case brings a unique set of facts and circumstances and as such results may vary. Joseph Law Group will seek the maximum compensation possible in yours and in every case.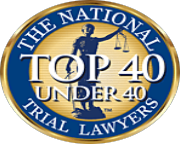 HEADQUARTERS

3690 Orange Place - Suite 175
Beachwood, Ohio 44122
Toll-free | 866-522-1402
Greater Cleveland | 216-522-1600
Youngstown/Akron | 330-797-0481
Southeast Ohio | 740-212-8180
Columbus | 614-591-3670
Toledo | 419-273-0380
Cincinnati | 513-880-0325