PROVIDING 5 STAR LEGAL SERVICES FOR OHIO INJURY VICTIMS
Wrongful Death
Experienced Wrongful Death Attorney Cleveland, Ohio
Helping Grieving Families Obtain Answers
Losing someone you love is never easy. If he or she died due to the negligence of another person or entity, the loss can be especially devastating. Companies, individuals and organizations that contributed to the demise of your loved one can be held accountable for their actions.
Cleveland wrongful death attorneys at The Law Offices of Joseph T. Joseph Jr., LLC, can help you file a wrongful death claim and pursue justice. While seeking monetary compensation for your loss won't bring back your loved one, holding responsible parties accountable for their negligence can bring closure and possibly keep them from hurting others.
Helping You Seek Accountability
When someone dies, you have a lot on your mind. You are grieving, but decisions must be made and financial affairs must be dealt with. Depending on the circumstances, you can file a wrongful death suit and seek compensation to assist with the financial burden.
We can pursue compensation to cover:
Funeral and burial expenses
Loss of companionship
Mental anguish
Current and future income contributions
Loss of prospective inheritance
Compensation can assist you with current expenses and help protect the impact thisloss will have financially on your family in the future. There is a statute of limitations for wrongful death suits. Don't hesitate to reach out to legal counsel to get your questions answered. Our Cleveland wrongful death attorneys will take the time to answer your questions, advise you of your options and fight on your behalf.
Fighting For Your Family
If you lost a loved one in an accident due to the negligence of another party, don't wait; contact a Cleveland personal injury lawyer today. Call us at 866-522-1402 or contact us online to schedule a free consultation. We proudly serve clients throughout Ohio and have offices in Cleveland and Youngstown, and you never pay any fees unless we are successful in helping you recover compensation.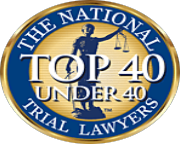 HEADQUARTERS

3690 Orange Place - Suite 175
Beachwood, Ohio 44122
Greater Cleveland | 216-522-1600
Youngstown/Akron | 330-797-0481
Southeast Ohio | 740-212-8180
Columbus | 614-591-3670
Toledo | 419-273-0380
Cincinnati | 513-880-0325